You've been asked by your friend to join on the Susan G. Komen 3-Day for the cure. Maybe I even asked you and then directed you to read this. In any case, you might be having some trouble giving yourself a reason to participate in this magnificent event.  But don't worry, I'm here to help!
Everyone is going to have their own reason for participating and while I will try to attempt to cover many of them here I would also really like to hear why you walk in this event.
Let's Get the Obvious Out of the Way First
The fight against breast cancer and having the chance to make an impact in someone else's life is probably the most obvious reason to participate in the walk.
I imagine that all of us have at least one woman in our life that is super awesome that we we really don't want to lose to breast cancer. Heck, maybe you're a woman that you don't want to lost to breast cancer. The fact of the matter is that there is still a case of breast cancer diagnosed every 2 minutes in the US.  This is a really good reason and frankly for many of you it's enough. But for the rest, read on.
Physically Challenge Yourself
Maybe to correct reason for you is the actual physical challenge. It is no small feat to finish this event and even if you think you are physically fit this is an event that can put you to the test.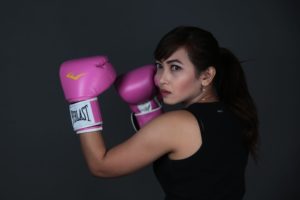 During my time on the route I've seen all sorts of different people walking and all different types walk all 60 miles (more on that in a minute). I've also seen people who are physically fit that have trouble walking 60 miles.  It's a different challenge than, say, running a marathon, or biking 100 miles.  Because you are out there for so long every day, it really does require a certain kind of determination and physical will to complete the event.  Preparation is key here, and if you are prepared for the physical challenge it is a fantastic event. So why not challenge yourself and see if you can do it.
One thing I do want to note. If, for whatever reason you are unable to walk the whole route, that's ok. The biggest part of participating in the walk involves all of the money you raise and all of the training you did to get there. Don't keep walking if you will injure yourself! But also don't stay away, we would love to have you on route for as much as you are able!  Challenge yourself!
A Break in the 24-Hour News Cycle
One of the things that I most enjoy about participating in the walk is that it's a break from all of the news as well as all the extra digital clutter created by my phone. The walk is a great way to mentally recharge because you're able to take a break from all of that. No one's going to give you a hard time if you say. "I'm not responding to e-mails this weekend because I'll be walking 60 Miles!"  Additionally, I don't know that I have ever heard a political conversation as part of the 3-Day.  I'm sure that there are one or two, but regardless of your political leanings, it's easy to get away from the political banter that you see online and other places by participating in the walk.
Meet Someone New!
There are a lot of people on the walk from a variety of different backgrounds. You may be the most shy person on the planet, but I bet you can make some quick new friends with this easy opening: so, why are you walking?  Additionally, if it's your first time walking, make sure to tell people that it is and I'm sure that you'll strike up some conversations just by letting people know!
I have met many people on the walk that I've kept in touch with over the years. I even invited several of them to my house warming party about a year ago! The friends you make on the walk may stay with you for a long time!
Emotional Catharsis
Because of the physical experience and the sense of purpose from being there you can have quite an emotional experience on the walk. The first time I walked I was in tears at the closing ceremony. It was an amazing experience and here I was at the end with close friends to share it!
Spend Time With Friends and Family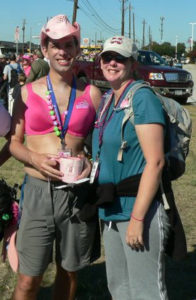 A great thing to do on the 3-Day is to recruit your friends and family to walk with you! My first year on the walk my mom was on my team and the second year my sister was.  Since you're spending so much time walking and sitting together and stuff during the day, it's a great time to catch up with people that you maybe don't get to spend as much time with as you'd like.  You will be amazed at how much fun you will have spending time with these people in your life that you may not get to see as often as you like.  I still tell stories from when my sister and I tented together on the event.
Wrapping Up
I've thrown out a good handful of reasons, and now it's your turn.  What are some reasons that you think people should participate in the walk?  I'm really interested in seeing what feedback we get!
If you've decided that you'd like to participate in the 3-Day and aren't sure what the next step is, go to event registration here:  https://secure3.convio.net/npt/site/SPageServer?pagename=register
If you end up not participating in the walk, I get it, this is a big commitment, and while I would love for everyone to walk I understand that some just can't.  If you can't, you can still help by contributing a donation by going to:  http://60miles3days.com/donate
Lastly, if you're uncertain and still have some questions, please free to click that contact link up top and I'd be happy to answer any questions.